From the ancient annual fair to raising and exhibiting cage birds, village labourers, and their employers, shared leisure activities.

Annual Flower, Vegetable and Craft show August 1960.
It was Rev. C. Pring vicar of Dowlish Wake who promoted a club for keeping and exhibiting rare exotic foreign birds.
The Whitedown Fair was attended yearly, an uphill walk to Windwhistle on Whitedown. Lots to see and do, particularly for the labourers after they had toiled long hours in the fields. There were business and pleasure, with its livestock trading, horse racing, curiosities and entertainment, and many stallholders to help villages spend their wage.
There was the Dowlish Wake Friendly Society and Dowlish Wake Band. The long hours of work in times gone by, balanced by socialising at the connected meetings, traditional festivals and club days.
A village now with two village halls, one of which was the village school, Speke Hall, next to the church. The other set within the playing field.
The growing of vegetables with land provided by landowners, the superior classes in society, to the labouring poor. This to provide the means of maintaining themselves by their own efforts. This was 'The Labourers Friend Society', with its encouragement of annual prize-giving and exhibition of produce grown on their allotment plots and gardens.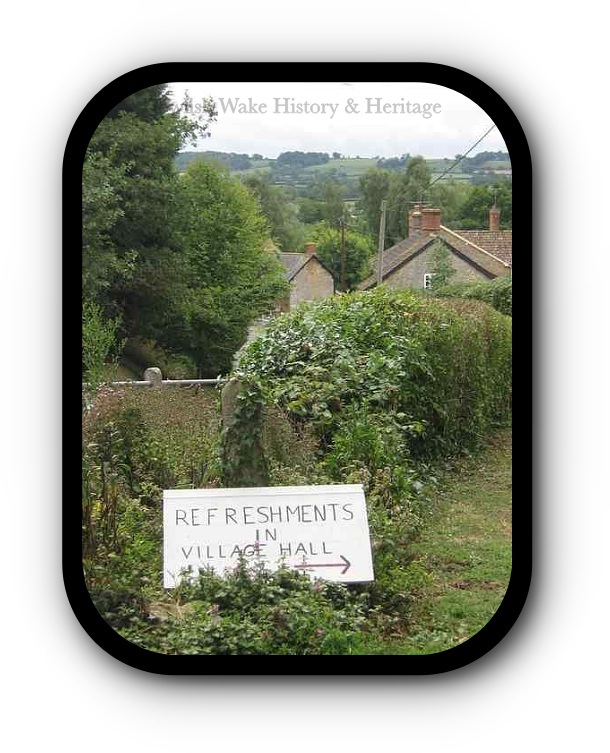 Tennis and Squash Courts, Football & Cricket Teams, and more recently Golf Croquet. From Drama Groups to Dog Shows, all have been enjoyed in a playing field set in a green landscape.